LESSONS IN LEADERSHIP FROM THE PRESIDENTIAL LEADERSHIP SCHOLARS PROGRAM: SESSION 2 IN COLLEGE STATION, TEXAS
This month, Scholars traveled to College Station to learn about the leadership style and legacy of President George H.W. Bush. Session two focused on developing strategic partnerships. Scholars took a close look at the partnerships and alliances President Bush formed throughout his presidency and post-presidency years.
During the session, Scholars had the opportunity to hear from:
David Demarest, Senior Public Affairs Official at Stanford University and former White House Communications Director
Dr. Mike Hemphill, Director of Academic Programming at the Clinton Foundation
Ambassador Chase Untermeyer, Founding Chairman of the Qatar-America Institute and former U.S. Ambassador to Qatar
Constance Berry Newman, Member of Bush School and PLS advisory committees and former Director of the Office of Personnel Management under President George H. W. Bush
Fred McClure, Executive Director of Leadership Initiatives for the Office of the Provost at Texas A&M University and former Assistant for Legislative Affairs to the President
Rich McKeon, Co-Founder and Chairman of Leavitt Partners and former Chief of Staff for Mike Leavitt at the U.S. Department of Health and Human Services
Neil Bush, Chairman, Points of Light Board of Directors
Pierce Bush, CEO of Big Brothers Big Sisters Lone Star
Jean Becker, former Chief of Staff, Office of President George H.W. Bush
Jim McGrath, former Spokesman, President George H.W. Bush
Evan Sisley, former Personal Aide and Senior Medic, President George H.W. Bush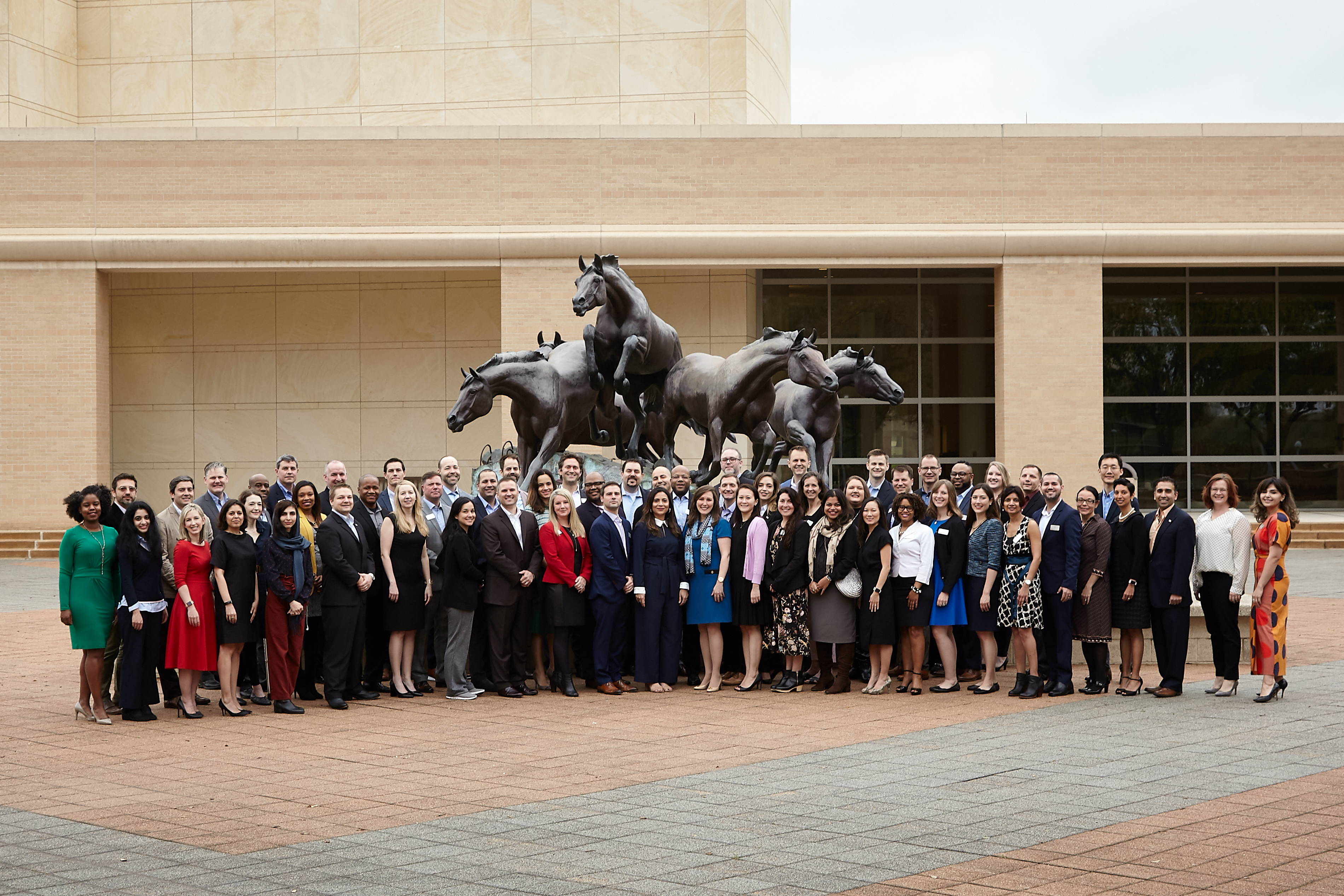 He was always listening to other people and weighing not the power of the person who made the statement, but the power of the idea. This was a very strong characteristic of him in the way he ran the government and how he worked with the citizens. – Constance Berry Newman
My dad was my hero—everything he did was loving. There was no doubt of his unconditional love for his family and he was a great friend to his friends. -Neil Bush
To honor the lives of President Bush and Mrs. Barbara Bush, the 2019 class of Presidential Leadership Scholars coordinated an intimate memorial service at their burial site.
Here's what people are saying about session 2:
Great time at @Bush41Library to reflect upon @GeorgeHWBush's life and his career dedicated to #publicservice. Thanks @PLSprogram and @Bush41 for bringing together such an inspirational group of leaders to reflect upon the lessons of the past and their enduring relevance. #Bush41 pic.twitter.com/KFJAqRVDTz

— Andrew Erdmann (@DrewErdmann) March 9, 2019
Cannot say enough about this amazing program and the scholars themselves — they are already changing the world for the better. True leaders and Points of Light, all of them. https://t.co/sV4Ro55aqm

— Jim McGrath (@jgm41) March 9, 2019
Incredible to be part of this tremendous group of #PLScholars!

The stories and lessons over the past few days will shape us for years to come. @PLSprogram @SSStreett @HollyKuzmich @GeorgeHWBush @jgm41 @EvanSisley https://t.co/WcbjWBZZMl

— Joseph Sakran (@JosephSakran) March 10, 2019
The 2019 class of Presidential Leadership Scholars will continue visiting each of the four partnering presidential centers with unprecedented access to former presidents, officials from their administrations, and the unique resources of the libraries to enhance their own leadership abilities. Look out for our next update from the Clinton Presidential Center in Little Rock, Arkansas!
To learn more about the Presidential Leadership Scholars program, visit www.presidentialleadershipscholars.org. For updates about the Presidential Leadership Scholars, use #PLScholars or follow @PLSprogram on Twitter and Instagram.