Lessons in leadership from the Presidential Leadership Scholars program: Session 4
"I'm a big believer in [America's] values. I believe in the dignity of every human being. I believe that every human being should be listened to. And I know that every free society yields to peace."
-President George W. Bush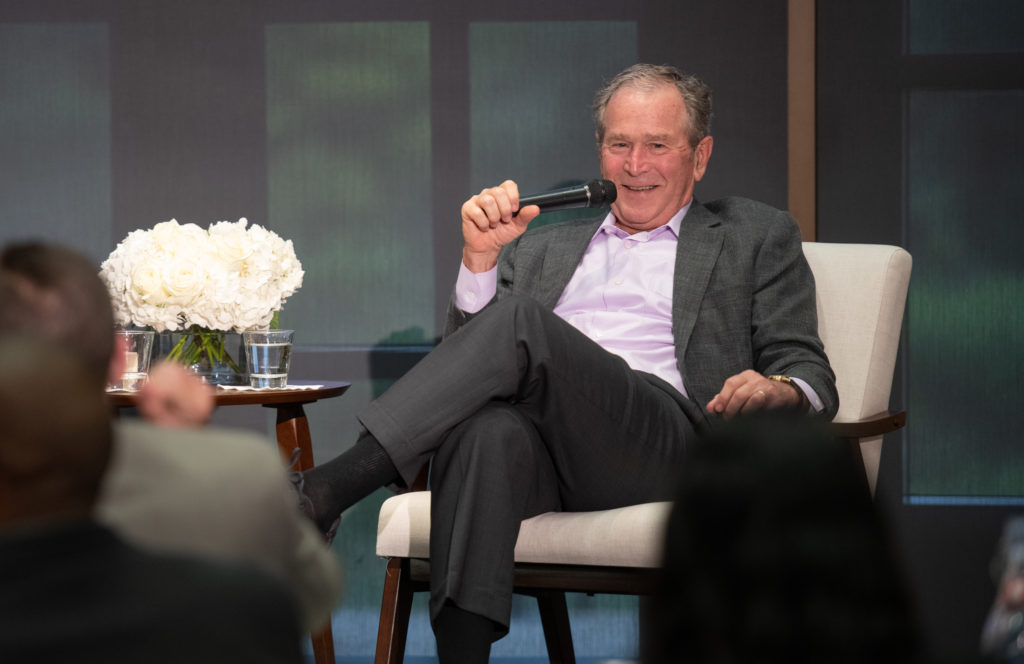 This month, President George W. Bush and Mrs. Laura Bush welcomed the 2019 Class of Presidential Leadership Scholars to the Bush Center in Dallas, Texas.
Scholars learned about the leadership style and principles of President Bush, and how to apply the decision-making processes he used during his administration to their own lives.
In addition to President and Mrs. Bush, Scholars heard from:
Holly Kuzmich, Executive Director of the George W. Bush Institute and Senior Vice President of the George W. Bush Center;
Keith Hennessey, lecturer at Stanford Graduate School of Business, former Director of the National Economic Council, and former Assistant to President Bush for economic policy;
Ken Hersh, President and CEO of the George W. Bush Presidential Center;
Margaret Spellings, Senior Consultant for Texas 2036, and former U.S. Secretary of Education;
Karen Hughes, Worldwide Vice Chair of Burson Cohn & Wolfe, and former Counselor to the President;
Israel Hernandez, Head of International Corporate Affairs of HNA Group, and former Deputy Assistant to the President;
John Bridgeland, Founder and CEO of Civic Enterprises, and former Director of the White House Domestic Policy Council and Assistant to the President.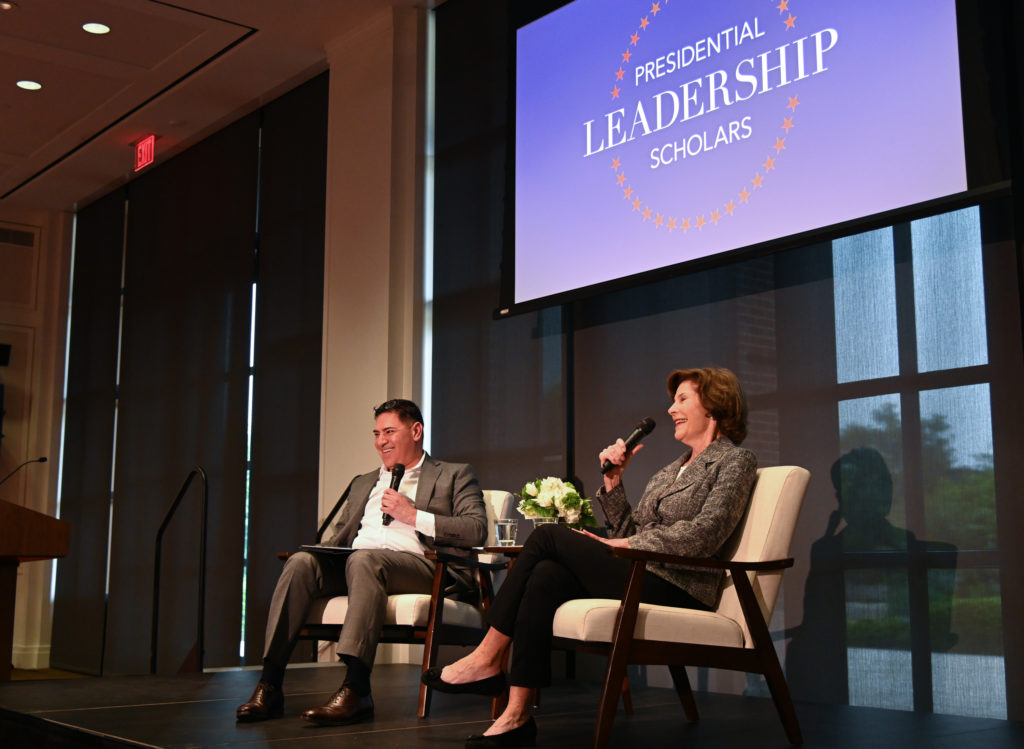 "The [most important quality of] a good leader is that he or she listens and hears. You need to be open enough to hear other people's stories.  If we are willing to listen to each other we can get along better." –Mrs. Laura Bush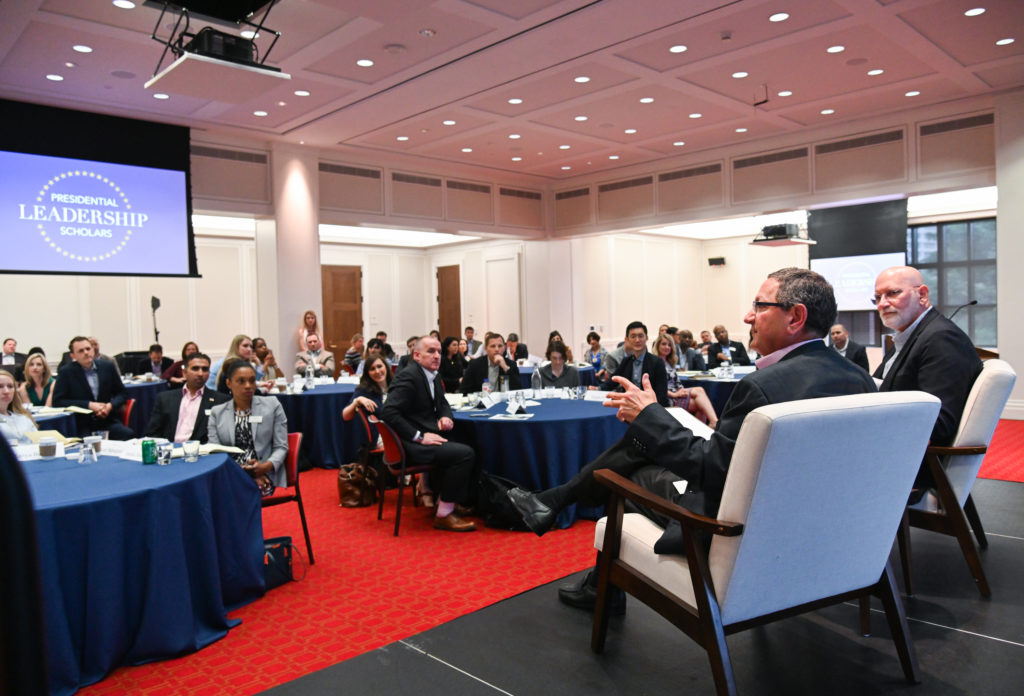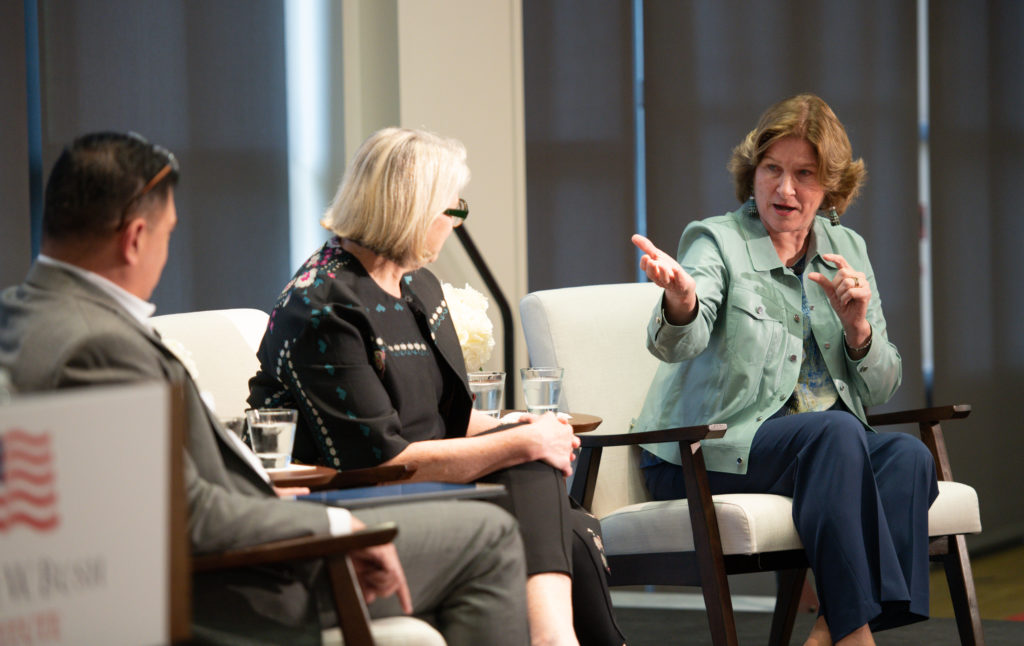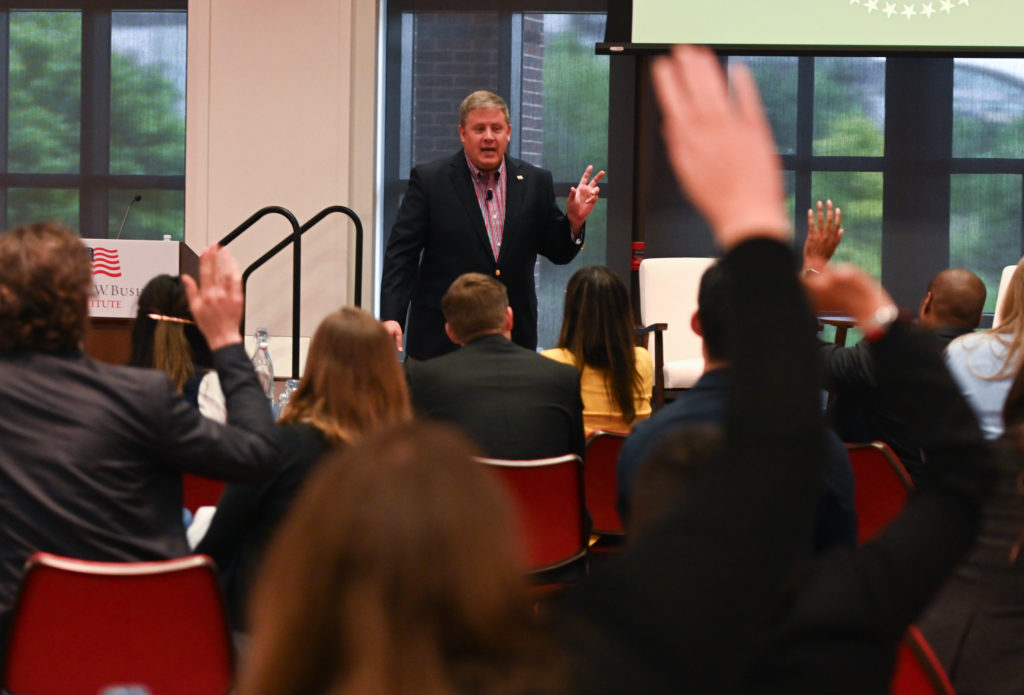 Here's what people are saying about Session four:
The 2019 Class of Presidential Leadership Scholars will continue their visits to each of the four partnering presidential centers to engage with former presidents, officials from their administrations, and the unique resources of the libraries to enhance their own leadership abilities in order to make a positive difference in the world. Look out for our next update from the LBJ Foundation in Austin, TX!
For updates about the Presidential Leadership Scholars, use #PLScholars or follow @PLSprogram on Twitter and Instagram.