This month, the Presidential Leadership Scholars visited the George W. Bush Presidential Center in Dallas, Texas. The fourth program module focused on the leadership skill of decision making through the lens of President Bush's leadership and administration.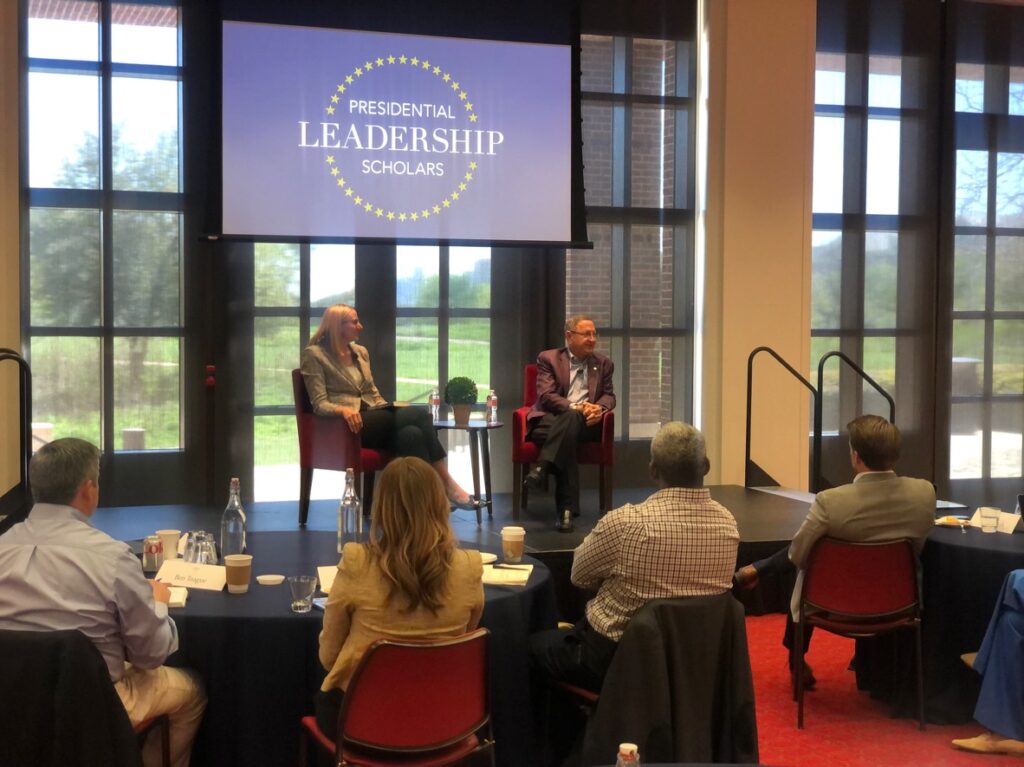 Ken Hersh, President and CEO of the Bush Center, and Holly Kuzmich, Executive Director of the Bush Institute, welcomed Scholars to the Bush Center with an overview conversation. After the conversation, they visited the Museum with members of the Bush Administration and Bush Center staff serving as tour guides. This gave Scholars a behind-the-scenes view of the life and presidency of President Bush. Scholars also heard from special guests:
Frances Townsend, Executive Vice President of Corporate Affairs, Chief Compliance Officer, and Corporate Secretary at Activision Blizzard; former U.S. Homeland Security Advisor to President Bush
Secretary Carlos Gutierrez, Co-founder and Executive Chairman of EmPath; former Secretary of Commerce in the Bush Administration
Dan Bartlett, Executive Vice President of Corporate Affairs for Walmart; former Counselor to President Bush
Keith Hennessey, Lecturer at the Stanford Graduate School of Business; former Director of the National Economic Council; former Assistant to President Bush for Economic Policy
Nicole Bibbins Sedaca, Executive Vice President at Freedom House; the Kelly and David Pfeil Fellow at the George W. Bush Institute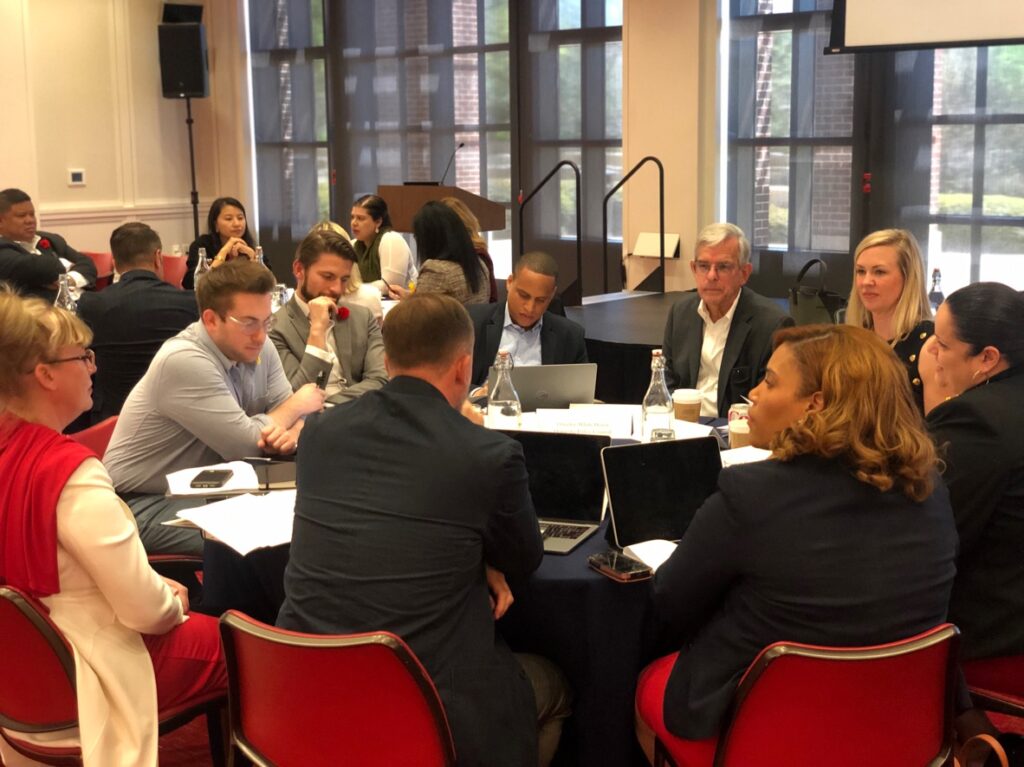 The Scholars participated in an exercise where they role played as leading White House staff preparing for a presidential briefing. This hands-on experience helped make the connection between understanding and using your own values and priorities to make critical decisions.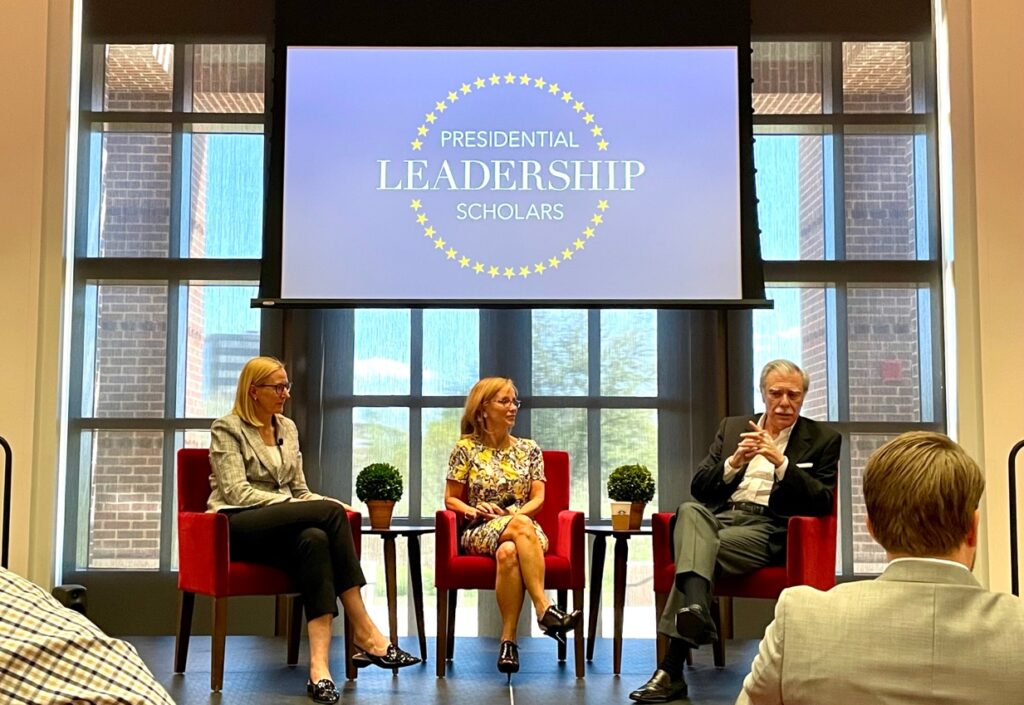 In addition, special guests Fran Townsend and Secretary Carlos Gutierrez highlighted the importance of leading with humor, humility, and compassion. They shared their experiences working together and for President Bush.
"He was an extraordinary leader. He let us do our jobs, and he led with an enormous amount of compassion," said Townsend.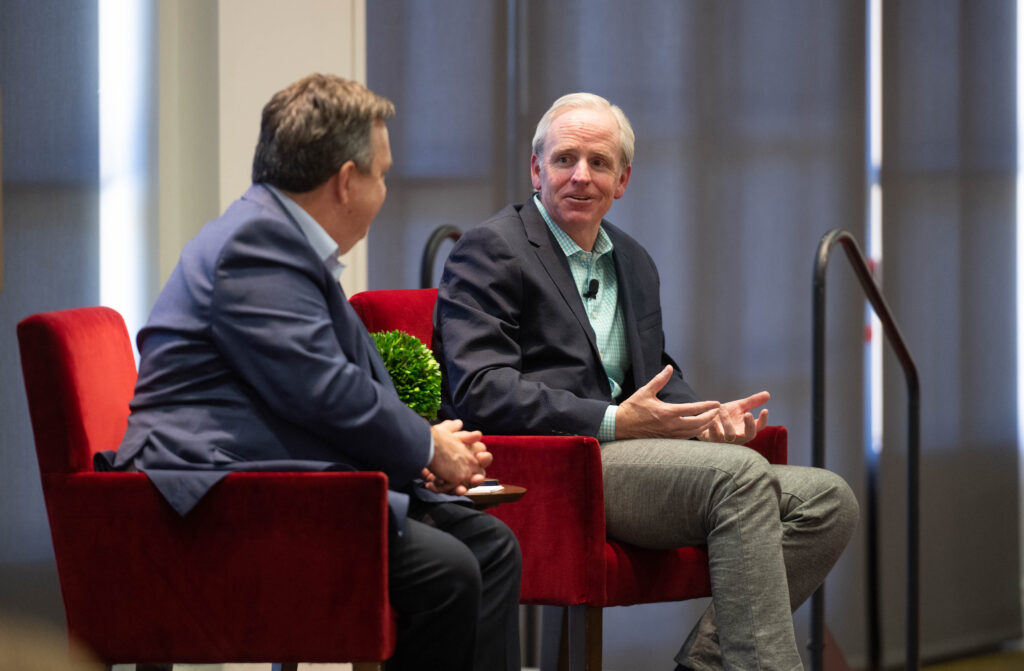 One key point all guest speakers made, including Dan Bartlett, was how President Bush made it easy to work for him because he was clear about his values. Decisions made by President Bush consistently aligned with those values. According to Bartlett, "You have to know your brand, and I knew my brand really well, so that gave me good context for communications."
The highlight of the module was hearing from President and Mrs. Bush, where it was easy to see what Bartlett meant.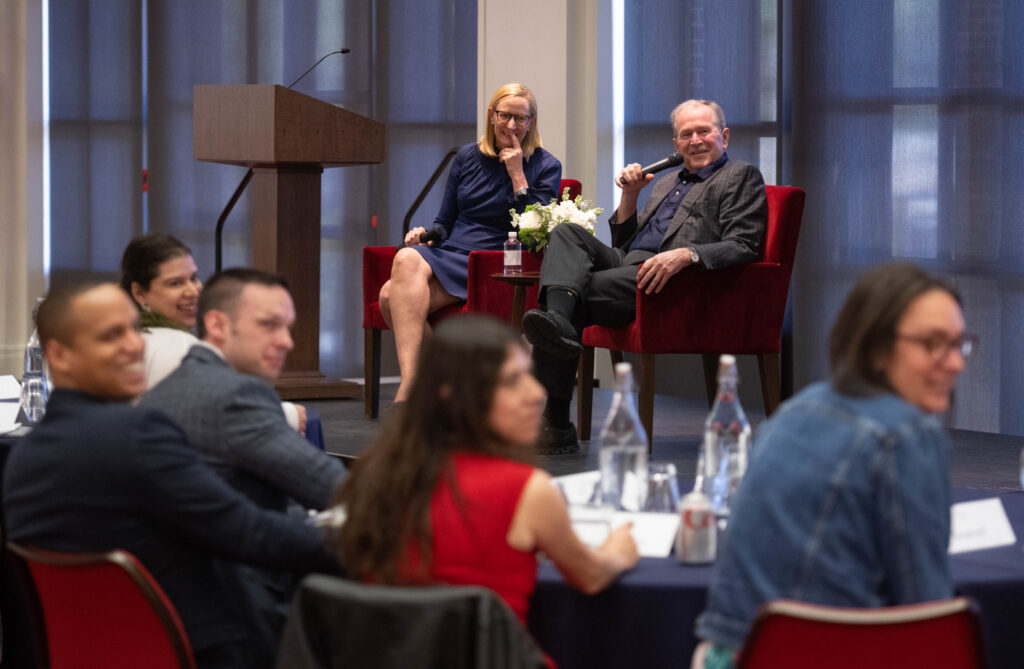 Next, Scholars will travel to Austin in May to visit the Lyndon B. Johnson Presidential Library.
Check out the full module four photo album here.
To learn more about the Presidential Leadership Scholars program, visit www.presidentialleadershipscholars.org. For updates about the Presidential Leadership Scholars, use #PLScholars or follow @PLSprogram on Twitter and Instagram.