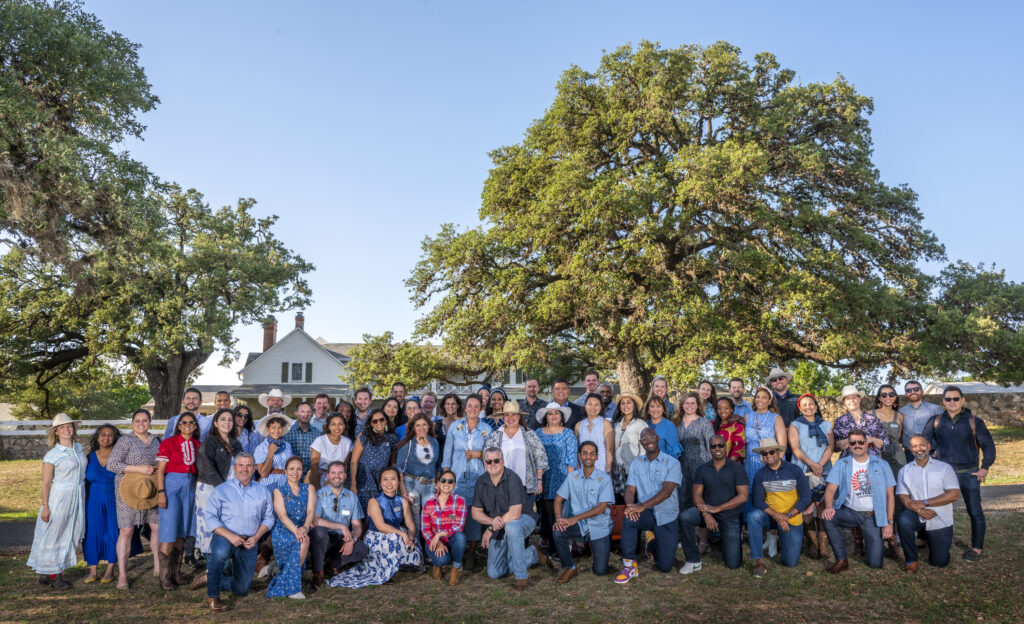 The Presidential Leadership Scholars Class of 2022 completed their fifth module in Austin, Texas, last week. This module focused on the leadership skill of working collaboratively to influence and persuade stakeholders through the lens of President Lyndon B. Johnson and his administration.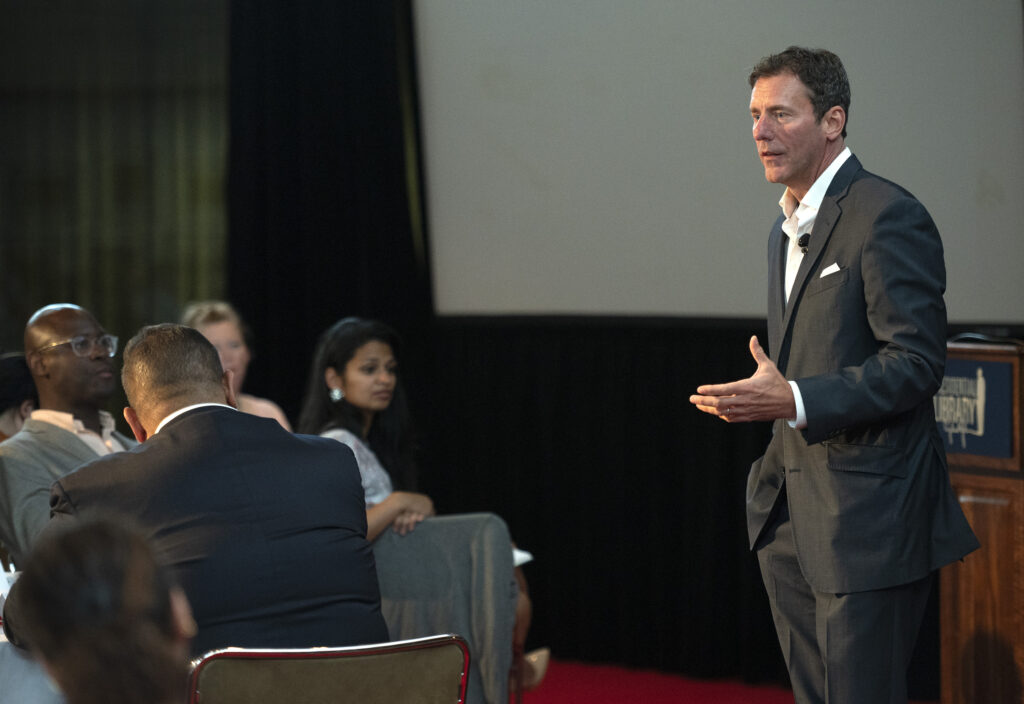 Scholars were welcomed by Mark Updegrove, President and CEO of the LBJ Foundation, and Mark Lawrence, Director of the LBJ Presidential Library and Museum, and they also had the opportunity to tour the LBJ Presidential Library to learn more about President Johnson. Special guest Luci Baines Johnson, younger daughter of Lady Bird and President Johnson, spoke of her dad's authenticity in his approach to building relationships with stakeholders, as well as his courage during a pivotal time in our Nation's history. "When [President Johnson] had the authority to do the right thing in a way only he could, he said: not only I can, but I must. I wish that more of us in this life could find the courage to seize that moment for the betterment of our neighbors."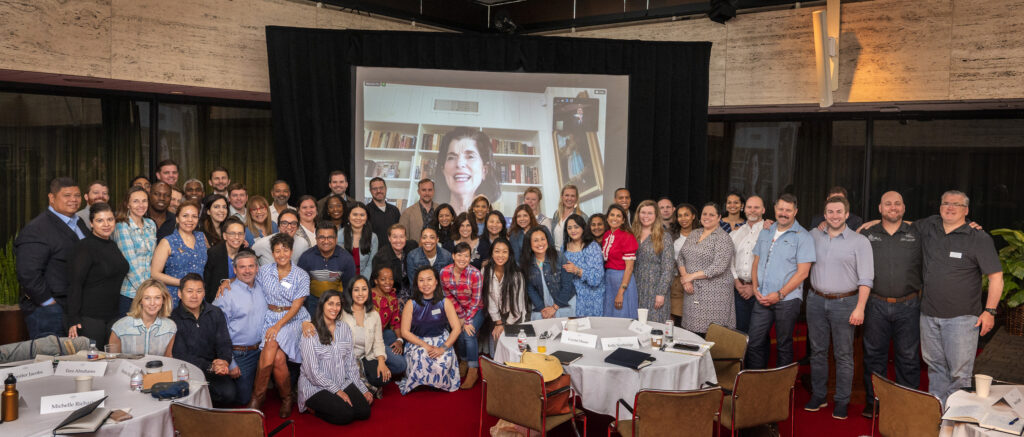 Bill Moyers, White House Press Secretary under the Johnson Administration, spoke to Scholars about working with President Johnson. He highlighted how careful President Johnson was to truly listen to people without judgment and how to move an agenda forward. He said, "President Johnson knew what his key principles were, so he knew where he was willing and able to compromise—and where he wasn't." This allowed him to truly understand others' motivations when it came time to build a coalition around a key agenda.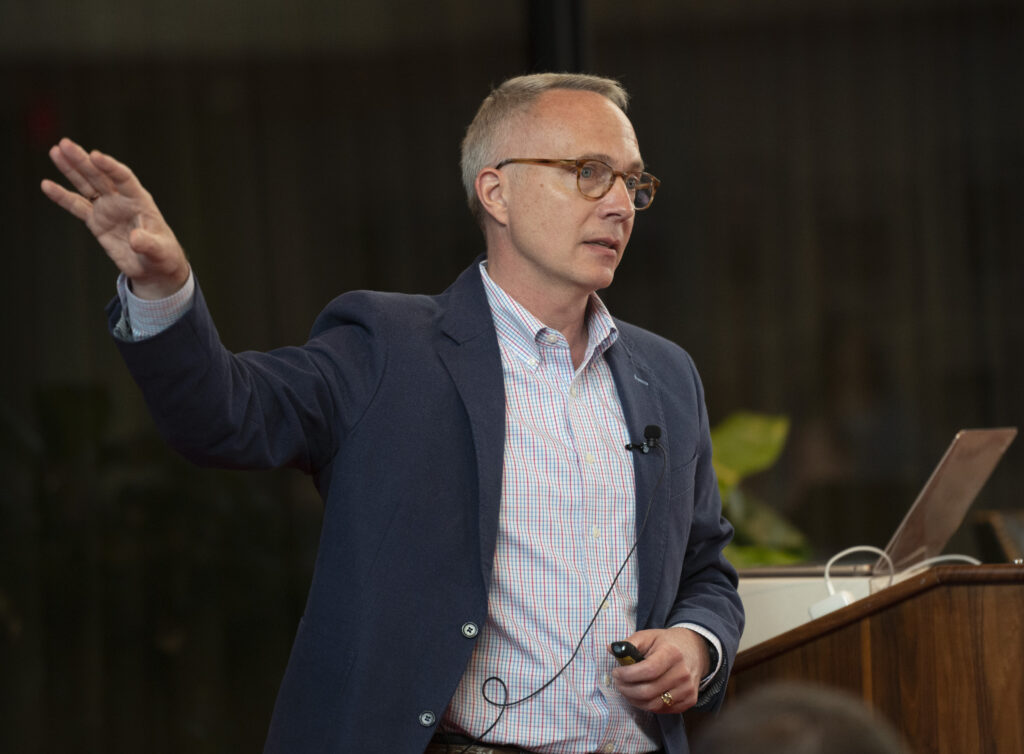 Dr. Michael O'Leary, Teaching Professor of Leadership, Management, and Innovation at Georgetown University, tied these influence and persuasion techniques to skills Scholars can use in their own work focused on making social impact. He led exercises to help Scholars recognize who they needed to influence, what challenges they faced, and how to overcome those challenges to get stakeholders on board.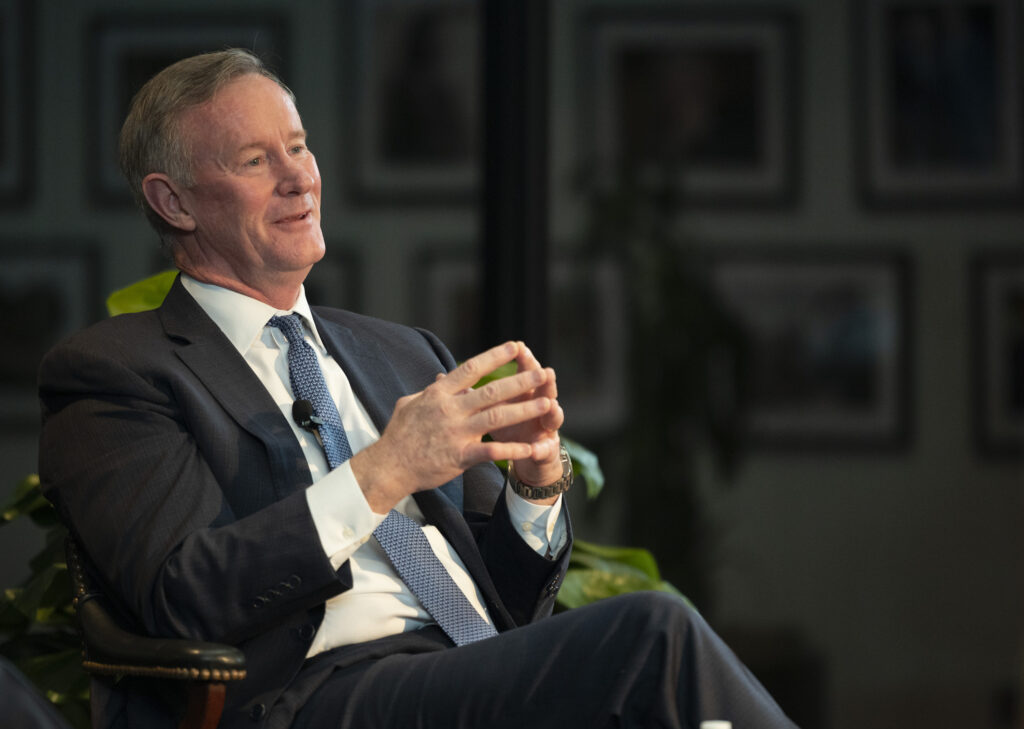 Admiral William H. McRaven inspired Scholars through a talk on his own leadership journey. He said, "Every single day you go into work, you have something to prove. And if you ever get to a point where you don't think you have anything to prove, you better reflect on whether or not you're in the right job." He also spoke about the importance of being a positive leader who inspires others.   
The Scholars will travel to Philadelphia, Pennsylvania, in June for their final module.